The ever-popular thrilling House of Burlesque returns to bring you DECO FOLLIES, exclusive sensational entertainment on Saturday 15th July for one night only at The Eureka Hotel, 1 Church Street, Richmond, VIC 3121.
Tickets cost $40 (show only) for three and a half hours of enchanting burlesque set in the indulgent decade of the Roaring Twenties. Happy Hour starts at 4.30pm at the bar, doors open at 6.00pm with dinner served until 8.00pm.
Our magnificent headliners performing for your pleasure as follows:
Grant Bus'e
Grant Bus'e as our outrageous compare for the evening bring your tissues unbelievably funny
"A master of his craft"
– WEEKEND NOTES
"Buse works the crowd with a mastery and ease like nothing I have seen before."
– PLANET ARTS
"Phenomenally talented musician
– THEATRE PRESS
"Cheeky, talented and a joy to watch"
– BEAT MAGAZINE
---
Pink Minx
Superbly sensual and sultry, mischievous Pink Minx is a weapon of mass seduction! With her enviable porcelain white skin and full, voluptuous lips she is a 1950's style Femme Fatale waiting to steal away your heart. Let her take you on a journey of intense desire. Wildly passionate yet softly feminine she'll wow you with every swish of her hips and twirl of her tassels.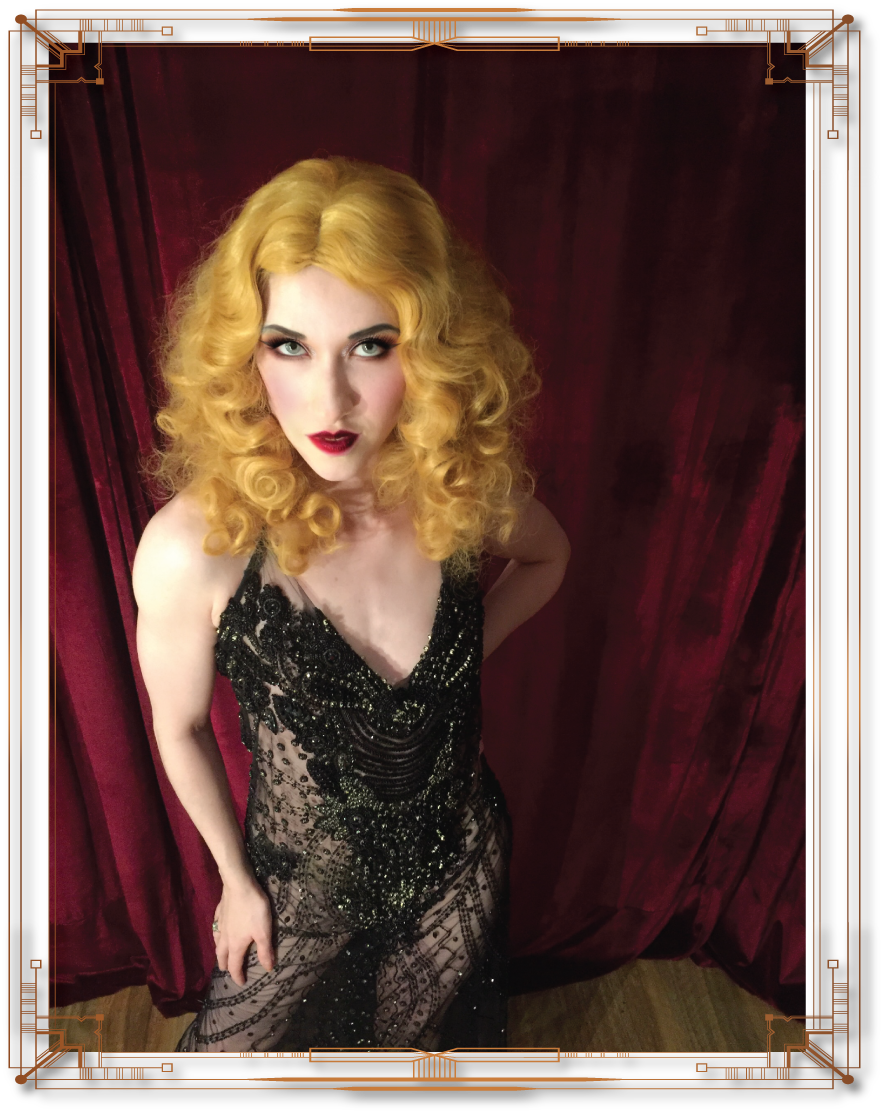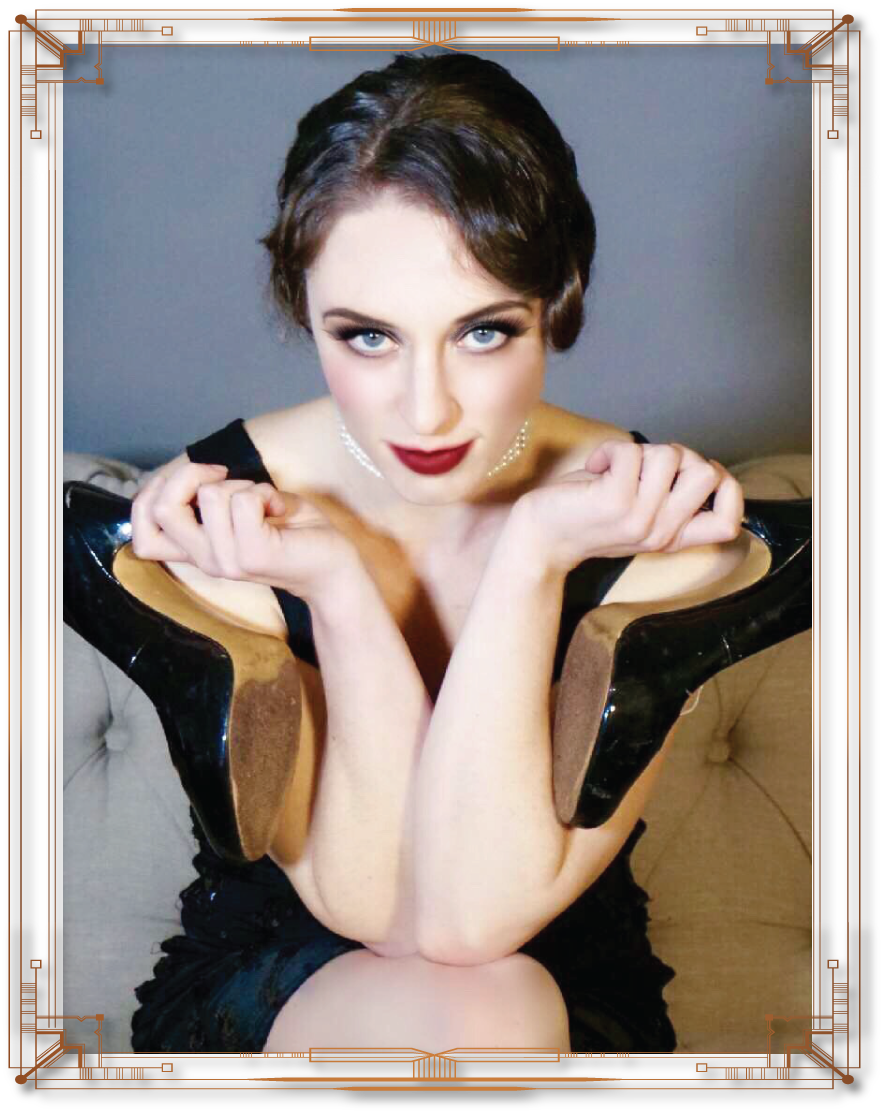 ---
Gizelle
Playful yet bewitching, oh so glamorous Gizelle oozes power and charm, with a Bachelor of Musical Theatre from CQU her sublime voice is admired across Australia, her talents and energy know no bounds.
---
Phoenix Love
Mesmerising, seductive, playful and mysterious; these are just a few words used to describe the unforgettable Phoenix Love who will thrill you with her jaw-dropping performance. With over a decade of experience in ballet to calisthenics Phoenix is another multi-talented artist who will capture your imagination with her newly-found love of burlesque.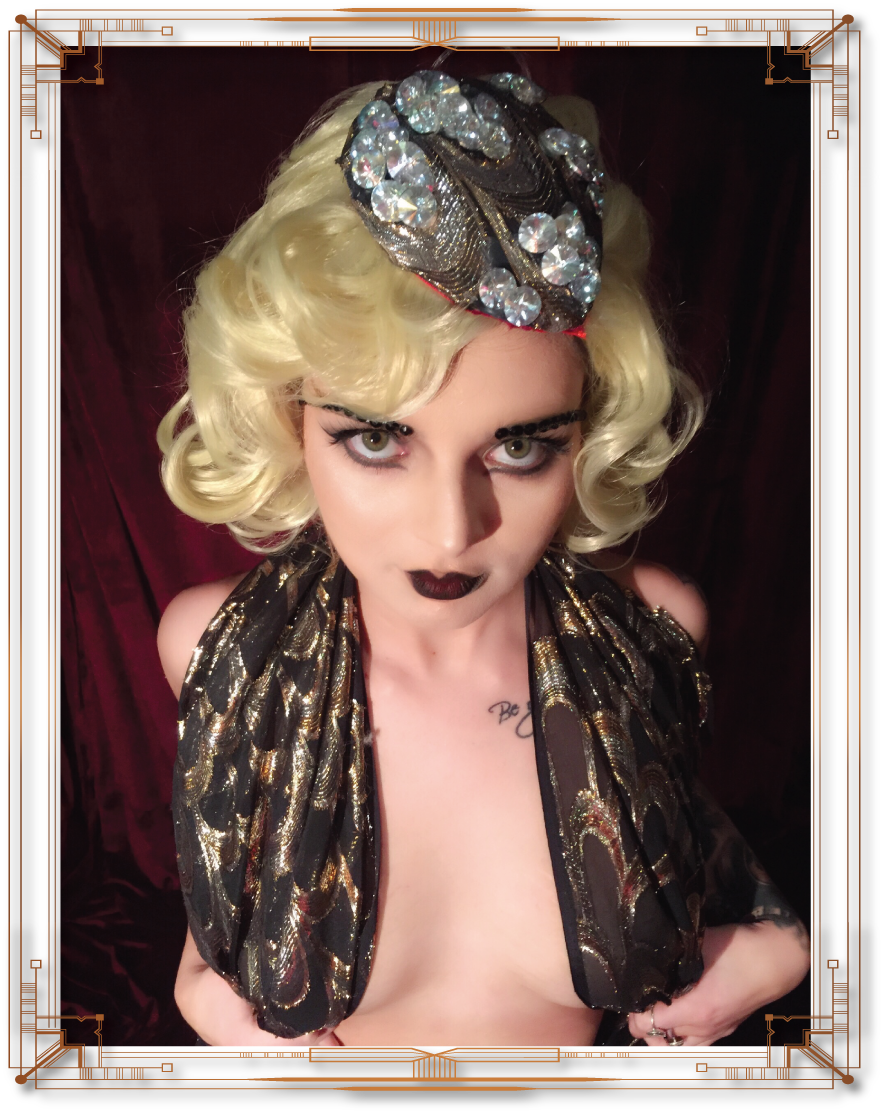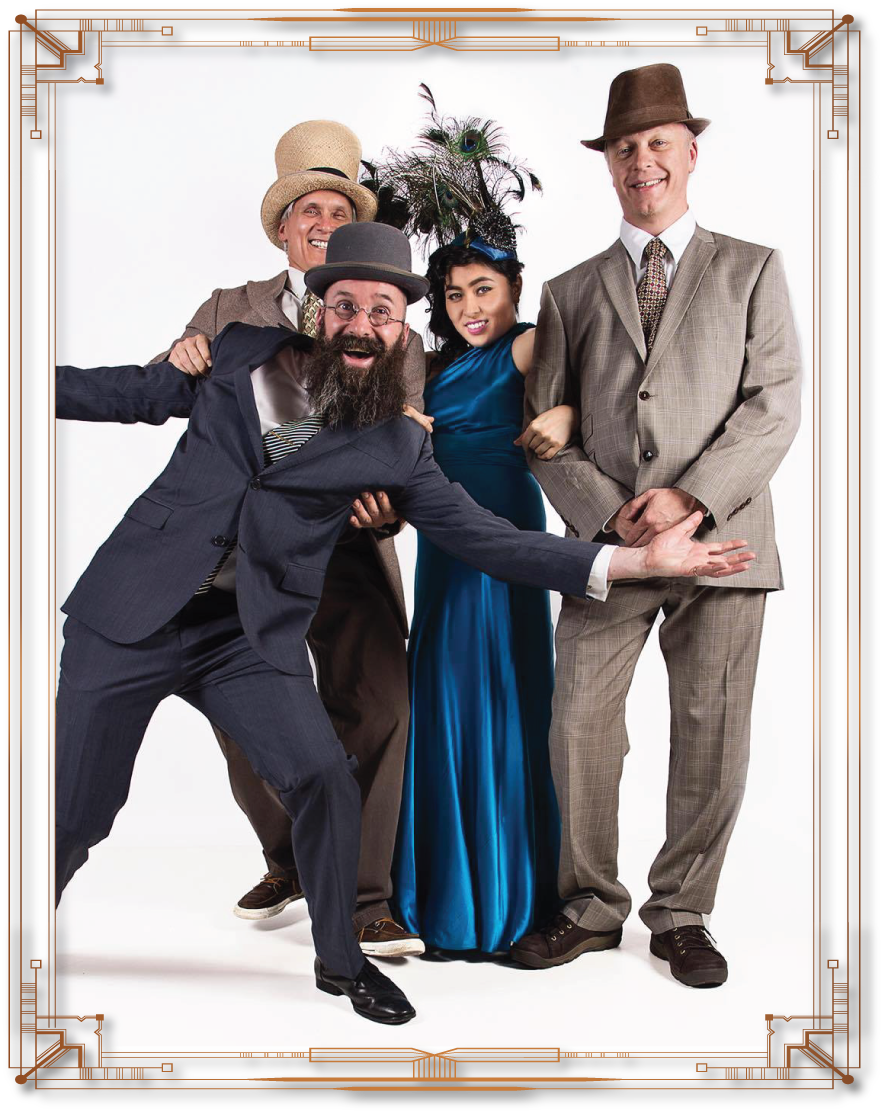 ---
Quizzing Glass
Our music for the evening is brought to you by Quizzing Glass, a superbly versatile band with experience in various musical genres including rock, jazz, soul and show tunes. They have created a set designed to enthral and excite you, guaranteed excellent entertainment throughout the night. Headed up by Miss Yim, the band's secret weapon, you'll find her emotive singing style exceptionally powerful. There's no doubt that with their high-energy performance and cabaret influence they'll get you on your feet and dancing the night away.
More Tease? Yes Please…
Introducing Our Newest Burlesque Performers
We're delighted to bring you some fresh faces in burlesque, meet our newest
beauties performing in Deco follies:
Amy Rose, Pixie Jay ,Bonnie Elise Peat, Tempest Minx, Kathy Zerbinos,
Dia Montez, Anastassia Adams, Katrina Neville, Aldana Cantavenera,
Kirsten Aleesha, Prim poppy, Sophia Blackburn, Antonelle Lindrea

Melbourne's Beloved NYE Burlesque Event Organisers & More
December 31st is the most widely-celebrated evening of the entire year, and if you're hosting a party, you'll need the right entertainment to ensure it goes off with a bang! At House of Burlesque, our event organisers are here to create something special that perfectly suits your needs in Melbourne, bringing your guests a veritable burlesque wonderland that they will remember for a lifetime.
Organising any type of party is difficult enough, let alone one to ring in the new year – from arranging catering that works with different dietary requirements to taking care of guest lists and everything else involved, it can be a very stressful experience. We're here to shorten your to-do list by providing the very best NYE burlesque show for your Melbourne event and guarantee you'll be nothing less than impressed with the dancing and entertainment we deliver.
HOUSE OF BURLESQUE EVENTS

Our burlesque services stretch across all types of events
As well as catering for NYE events in Melbourne, our burlesque shows and other services can work with any number of different parties and celebrations.
If your BFF is soon to be married and you've been given the responsibility of arranging their 'final farewell', we can help make the night one they'll love. We have a range of hen's night and buck's party packages available, all at different price points and suitable for various budgets.
However, if you can't find something that's perfect for what you have planned, chat with us and we'd be happy to prepare a tailored solution just for you.
Book our burlesque dancers today
Would you like to work with our burlesque event organisers to build a unique package for your event, or are you ready to reserve a time and date?
Simply phone us directly on 0410 805 878 or send us an email and we'll be in touch with a response ASAP. Be sure to book our services well in advance to avoid disappointment!