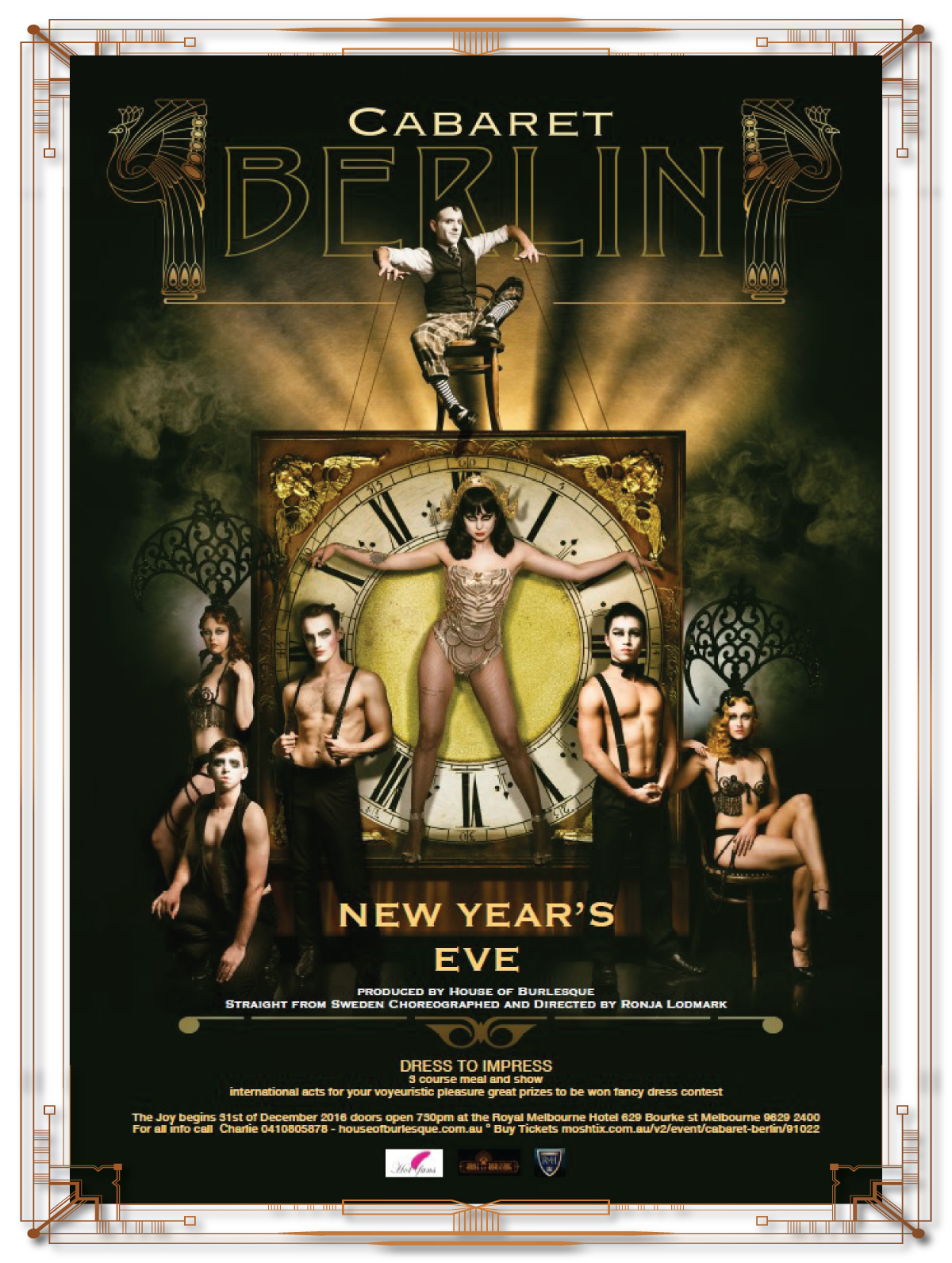 Celebrate New Year's Eve and Welcome in 2017 With Cabaret Berlin Produced by House of Burlesque We are thrilled to invite you to join us this New Year's Eve at the fabulous House of Burlesque at The Royal Melbourne Hotel where you'll witness the latest sensational show, Cabaret Berlin. Tickets for the show are expected to sell-out in record speed and with an astonishing line-up of awe-inspiring acts you definitely won't want to miss out on what promises to be an astounding night. Cabaret Berlin is a dazzlingly sophisticated 1920's themed entertainment experience. It is brought to you through a unique collaboration with famous international artists and we have the magnificent Old Gaol at The Royal Melbourne Hotel as our venue! This hotel is full of old-world atmosphere and is the perfect setting for this extra-special occasion. Originally a 19th Century gothic designed police station it boasts infamous inmates of the past such as Ned Kelly's own mother, Ellen Kelly! The dining room in this hotel is positioned where the prison cells used to be – giving it a unique ambience that makes it a truly superb setting for our Grand Opening on 31st December 2016.
The Grand Opening features exceptionally talented award-winning dancers, singers and actors along with extraordinary Vaudeville acts for a spellbinding show opening this New Year's Eve. This opulent show has a variety of theatrical themes including: Berlin Cabaret Vaudeville and Dark Vaudeville Bob Fosse Bohemian Jazz High Class Burlesque This is your exclusive invitation to join us in all the festivities! We'd also love you to express yourself through your own imaginative fancy dress – there will be a contest for the best costume so be sure to come along dressed to impress. What You'll Delight In! You will enjoy a spectacular three course dinner cooked by creative chefs and of course, the incredible Cabaret Berlin show. Cost is just $130 per person for a full night of food and entertainment, and a few more surprises to delight and excite! So come and join us at what promises to be a night to remember always. Cabaret Berlin's Esteemed New Year's Eve Performers The House of Burlesque is proud to bring you a star-studded performance; here are some of the brilliant artists appearing on the night:
David Splatt
David is renowned for his winning performances on Australia's Got Talent. Respected, talented mime artist and puppeteer, David is known worldwide for his whimsical trademark silent clowning and his Vaudeville shenanigans! He's travelled the globe delighting audiences for over a decade with his remarkable art and now he's here in Melbourne ready to excite and inspire you this New Year's Eve! David has performed and studied Mime, Clown and Puppetry alongside some of the world's greats and will amaze and astound you with his energetic performance. Come and join the ride…
Christopher Southall
Esteemed actor, musician and dancer, Christopher Southall is extremely well-accomplished. Australian talent Christopher has performed in a multitude of different theatrical and TV shows including working with the Australian Shakespeare Company, and performing at the Sydney Opera House playing Jesus in Godspell Reimagined. Christopher's accomplishments are extremely impressive, his list of achievements include appearing on television, in musicals such as When Midnight Strikes and in Cabaret. For one night only, you can witness Christopher performing live on New Year's Eve at the House of Burlesque especially for your pleasure.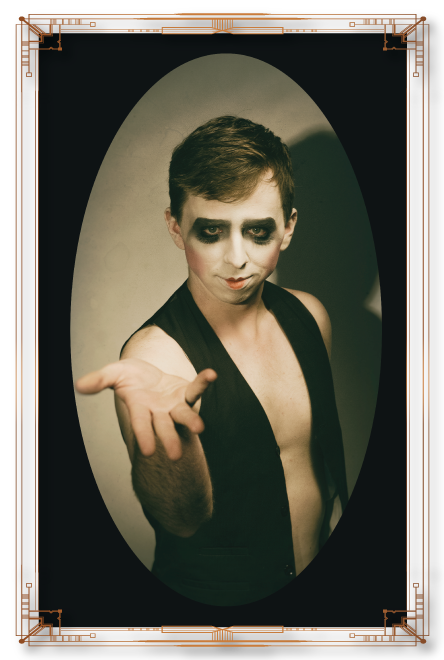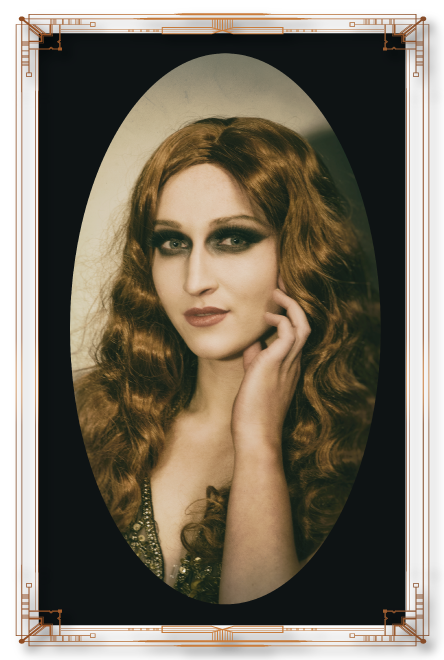 Emma Vos
For those of you who have been lucky enough to witness Emma perform you know you're in for an incredible dance set. With years of experience she is a highly respected dancer and has performed at the Crown Palladium and the NFL American Football Grand Final. Her talent knows no bounds and she will perform a variety of jazz, ballet and tap guaranteed to make you want to kick up your heels this New Year's Eve.
Andrew Liu
To complement our dancers for the big night, we are proud to present award winning dancer Andrew Liu. An exceptionally accomplished artist, Andrew will present to you a thrilling dance set covering a number of different dance genres. With years of training, performance and excellence he is without doubt one of Melbourne's most respected dancers and has a vast variety of dance skills. He's trained with the Melbourne City Ballet and his extraordinary dance talent has taken him all over the world! Be prepared to be WOWED!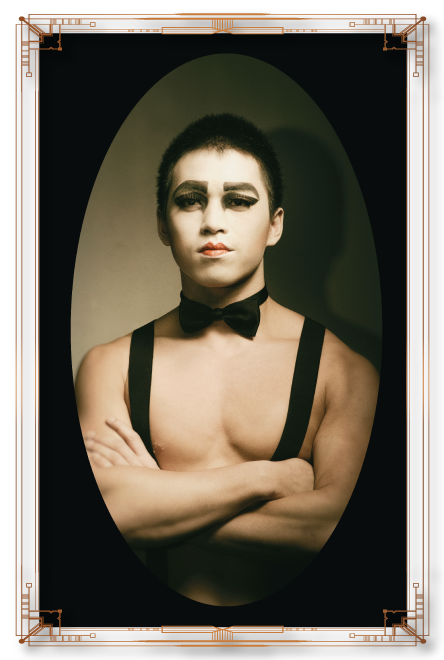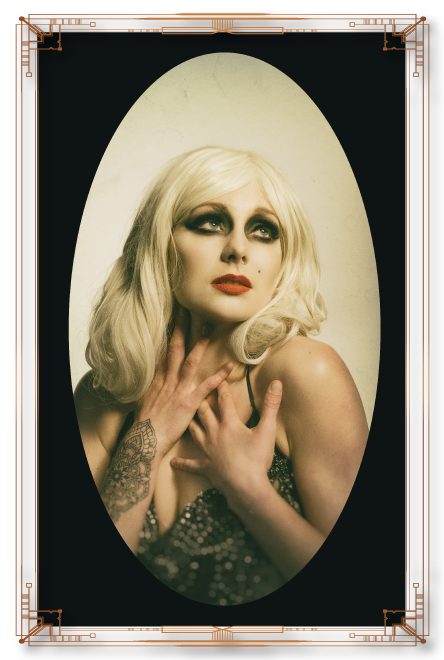 Ronja Lodmark
The House of Burlesque is honoured to have Ronja Lodmark who originally hails from Sweden and is joining us this New Year's Eve. Trained at the Royal Swedish Ballet School she is a regular ballet performer at the Royal Opera House and is our very own Cabaret Berlin choreographer as well as performer. Her dedication knows no bounds – prepare to be amazed at what she has designed for you to indulge your senses in this New Year's Eve.
Patrick Cook
Patrick is a famous Melbourne performer who is joining us for Cabaret Berlin. He has spent many years dancing, singing and acting across the world as well as in his home country, Australia. He will be showcasing his limitless talents in a performance that has to be seen to be believed. Of course, we have a number of other memorable artists and performers on the big night which will be a night of decadence and opulence together with an unforgettable line-up. We have no doubt there will be no better way to see in the New Year than at Cabaret Berlin.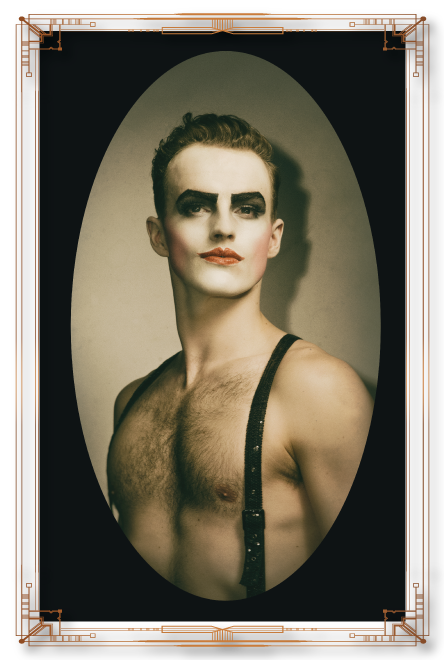 Sponsor
http://www.hot-fans.com
info@hot-fans.com

Melbourne's Beloved NYE Burlesque Event Organisers & More
December 31st is the most widely-celebrated evening of the entire year, and if you're hosting a party, you'll need the right entertainment to ensure it goes off with a bang! At House of Burlesque, our event organisers are here to create something special that perfectly suits your needs in Melbourne, bringing your guests a veritable burlesque wonderland that they will remember for a lifetime.
Organising any type of party is difficult enough, let alone one to ring in the new year – from arranging catering that works with different dietary requirements to taking care of guest lists and everything else involved, it can be a very stressful experience. We're here to shorten your to-do list by providing the very best NYE burlesque show for your Melbourne event and guarantee you'll be nothing less than impressed with the dancing and entertainment we deliver.
HOUSE OF BURLESQUE EVENTS

Our burlesque services stretch across all types of events
As well as catering for NYE events in Melbourne, our burlesque shows and other services can work with any number of different parties and celebrations.
If your BFF is soon to be married and you've been given the responsibility of arranging their 'final farewell', we can help make the night one they'll love. We have a range of hen's night and buck's party packages available, all at different price points and suitable for various budgets.
However, if you can't find something that's perfect for what you have planned, chat with us and we'd be happy to prepare a tailored solution just for you.
Book our burlesque dancers today
Would you like to work with our burlesque event organisers to build a unique package for your event, or are you ready to reserve a time and date?
Simply phone us directly on 0410 805 878 or send us an email and we'll be in touch with a response ASAP. Be sure to book our services well in advance to avoid disappointment!